FALL CONFERENCE
2018 – PAHMA Fall Conference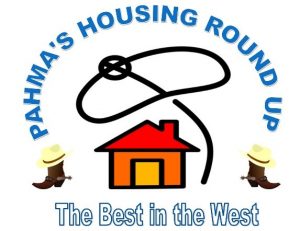 Thursday & Friday, October 11-12, 2018
Seven Springs Convention Center, Champion, PA
WHO SHOULD ATTEND:
Everyone involved in the management of Affordable Housing:
Management Agent Staff, Maintenance Staff, Front Line On-Site Staff, Service Coordinators.
THURSDAY:
HUD: Hot Topics / Streamline / Policies
LIHTC: Advanced Compliance Workshop (owners reports, restrictive covenants, LURA, new 8609, and more)
MAINTENANCE: REAC Inspection, Guidance, Protocol / New HUD Compilation Bulletin
SERVICE COORDINATORS: Best Practices for Managers & Service Coordinators / Healthcare Updates / Healing – Informed
through Community Networking
CONTINUING EDUCATION: Real Estate and Licensed Social Worker credits available; additional enrollment sheet is required.
FRIDAY:
MORNING – Armed Intruder / Building Security / Personal Safety
AFTERNOON – Speaker Panel from HUD, PHFA, PMAM, NAHMA … send questions by Sept. 15th to info@pahma.org
COST:
PAHMA Members receive a $150 discount off the registration fee.
Please complete the Registration Form and return it with your check. The registration fee must be paid prior to the conference. Registration is on a first come basis. The Early Bird registration fee is $299 for PAHMA members for each participant; it is $449 for nonmembers.
Please take a moment to be sure that your membership is active.
REGISTER EARLY…SEATING IS LIMITED…PRICE INCREASE of $50 September 25
th
Staying overnight?
Reserve your hotel room before September 9th …mention PAHMA for a special discount.
2018 Fall Conference Details & Course Descriptions
2018 Fall Conference Registration Form
SEE YOU AT SEVEN SPRINGS!